Benefit & Fundraising Auctions
The Difference A Professional Makes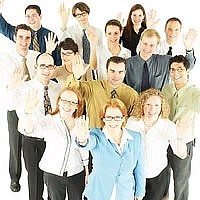 Hiring Prigge Auctions Makes You Money On The First Call!
Fundraising and charity auctions are as popular as ever and a skilled, professional auctioneer is the key to a successful event. A well-conducted auction can be a high-profit venture for organizations as the proceeds realized are limited only to your group´s imagination. People attend fundraising auctions to enjoy themselves, support a dear cause and to HAVE FUN!

Prigge Auctions realizes that and makes HAVING FUN a reality. There is a lot of planning that goes into a charity auction and using our 29 years of fundraising experience will ease the pressure of making your event a winner.

Most important to remember...

People do not attend these auctions for the meal, drinks or music. They attend because they want to spend money, be entertained, help the cause while buying items or services which are normally not found everyday in an entertaining way - THE AUCTION WAY!
Remember, you only have one opportunity to make this year's fundraising event a great one!
We do more than just show up on auction day. Your decision to use Prigge Auctions produces immediate results as we give you tips on organizing your event, where to get additional auction items from and what items sell best in live and silent auctions. Many of our clients make more than our appearance fee back from ideas we give them about their auction before the auction begins!

We also advise you about what should never be included in a live auction. We can provide your organization with auction day supplies also. Most of our plans include auctioneer John Prigge, auction consultations, auction supplies like bid cards, clerking receipts, etc.
FREQUENTLY ASKED QUESTIONS
"Will we be able to understand your "fast-talking" during the auction?"
Absolutely! The auctioneer's chant is the most important audio focal point of every auction and needs to be set to the crowd that is attending. A tobacco auction chant will not work at a black tie event. John's fundraising chant is recognized as being not only pleasing and exciting but clear.

Very clear.
"What if our auction budget does not include an auctioneer´s fee BUT we really want you to do our auction?"
It seems like every group has a member or prospective donor who would like to help with the donation aspect of the auction but cannot due to the nature of their business. This would be an opportune time to solicit them for an in-kind donation to cover our fees. A well-written note in the event program like,
"The services of Prigge Auctions is made possible through the kindness of Dr. John Jones of Jones Medical Services, Anytown, IL."
would be rewarding to the donor.
"Why should we pay an auctioneer when one of our
volunteers said they will do it for free?"
In cases of small auctions with a few items of nominal value, a connected member of your group, i.e., clergy, school principal, etc., may be a good choice. However, for more formal events where mid - high range items are offered, it pays to have a neutral professional who can keep it lively and entertaining all the way through. Plus, the audience feels less inhibited in their bidding when a professional auctioneer is used. In other words, your crowd has no history with the auctioneer, good or bad. It also signifies to supporters that your organization recognizes the value and importance of the auction portion of your program enough to contract a professional.
"Someone wants to sell or consign items to our auction.
Should we consider consignments?"
With very rare exception, absolutely not.
Sports items, luxurious trips, jewelry and furs are often consigned to charity auctions as an exciting draw. However, there are usually unrealistic minimum bids from the consignor attached to them. Our experience finds that the minimums are higher than current retail. Not achieving a minimum bid at a benefit can sour an auction crowd.

Worse yet is that even though a consigned item may sell, your organization may not make a dime on the sale.

Here is an example.

A Las Vegas vacation trip that has a minimum bid of $2000.00 must be sold with a minimum of $2200.00 to cover our commission. If only one bidder bids the $2200.00 minimum, it must sell. In the end, your donor gets their minimum of $2000.00, we make the $200.00 balance as our commission and your organization makes absolutely nothing.

Also, it is required that bidders know
in advance
which items are consigned and have minimum bids. Why? Donors cannot take credit for their full purchase price if not all of their money is going to your group.
Part of our service is to discourage organizations from accepting consignment items. Since we are in the business of market values and have access to those values many others do not, we can offer sound advice on expected values.
"How many items should we have in our live auction?"
This is our most frequently asked question and there is no hard and fast answer. Our experience tells us that, with rare exception, a live auction held in conjunction with a dinner/awards event should never last longer than 60 minutes. Auction crowd interest begins to decline after 45 minutes if there is a schedule that includes dancing, award presentations, keynote speakers, etc. Therefore, less than 15 live auction items is optimal. For more casual, less-formatted events that number can be increased to 24 without significant effect.
Having more than 24 items in a live auction is ONLY best suited when the event is an auction only and not connected to a planned meal, dancing, socializing, etc.
"What should we include in our live auction?"
Here is where you need an experienced benefit auctioneer. Generally, benefit auctions succeed when there are unusual items offered for live bid. Get creative! Look for the unique things that have a wide appeal or something that we all have said to ourselves,
"I wish I could do that or go there"
work best. A fundraiser auction is the time to tap into the connections donors may have with unique potential items! Usually someone knows someone who can donate something attractive like a tour of a rarely seen work location, a corporate suite to a sporting event, lunch with a celebrity, a chance to be in a one night play, etc.
Avoid having any items in your live auction with a minimum bid. Since the items are usually donated, you basically have nothing to lose by NOT having a minimum bid.

If you have a donor who insists on a minimum bid, it may be best to decline the donation or place it in the silent auction with the minimum posted. Our well-planned consultations will ease your mind if you are worried about not achieving your auction goals. This information and other tips are all part of our fee.
"What should we include in our
silent
auction?"
Silent auctions are an important, reliable portion of an auction. People enjoy them, especially those who may be a little shy at a live auction. Retail gift certificates, handmade items, eye-catching gifts like champagne baskets, hotel coupons, baskets, etc., are great selections. Our general advice is to put items that have an immediate cash value in a silent auction. For example, a $50 gift certificate that has been donated will generally bring 80-120% of its value in a silent auction. Several of these types of entries can make your silent auction very profitable. More information and tips are also included in our fee.
"We have a local celebrity who wants to be our auctioneer.
What should we do?"
Let us include them in the auction! A local celebrity can enhance your auction in many ways. John can play off of them and use them to get more bids during the auction. John comes prepared with the knowledge of the celebrity making a melding of the minds easy with your group as the benefactor. In other words, let the celebrity be a celebrity and let the auctioneer be the auctioneer. That way, the auctioneer assumes the task of making money so the celebrity does not have to.
"Okay, we'll use a professional auctioneer, but why should we use YOU?"
Along with the experience of 28 years as an auctioneer, John's wit and humor coupled with his writing and acting training as an improv actor at the world famous Second City Training Center and Improv Olympic in Chicago is a special touch no other auctioneer can duplicate. John studied with the likes of Nia Vardalos, Stephen Colbert, Jon Favreau, and the late Del Close while honing his skills. His writing and selling talents benefits your auction also! John draws on his radio & TV commercial writing and acting experience talents to spice up your items - not only for your program BUT during the auction, too!
Being able to think on your feet is something every good auctioneer
must
do. Being
entertaining
while doing it is something few
can
do.
"Some auctioneers charge a flat fee for benefit auctions.
Why do you charge an appearance fee and a commission?"

Because it's cheaper for the organizations that hire us.
We have discovered many groups operate with little dedicated budgeted funds for an auctioneer and therefore do not have the one-time, up-front funds to hire most professional auctioneers. We know this first-hand as our flat fee often stopped committees from hiring us in the past. Now, with this plan, most any size organization can afford our minimal appearance fee. The commission part is not only an additional incentive for us to make more money for your function but the additional payment can be rationalized as being paid for by the bidders on auction day - NOT from your expense budget.
Even groups with an established budget love our plans because the lump sum money appropriated for an auctioneer can be moved to other departments like advertising, entertainment, supplies, etc.
In all cases, we promise, we can get at least 10% more on your live auction items than using a non-professional.
OUR FOUR "BEST SUCCESS" PLANS
10 items or less in live auction.
Unlimited pre-auction phone consultation.
$250.00 appearance fee plus 10% of total bid amounts from the live auction.
1-15 items in live auction
One hour in-person consultation plus unlimited phone consultation.
Bid cards and clerking sheets provided.
$350.00 appearance fee plus 10% of total bid amounts from live auction.
1-24 items in live auction
Two hour in-person consultation plus unlimited phone consultation.
Bid cards, clerking sheets, silent auction bid forms, plus
two
auction-day associates provided.
$550.00 appearance fee plus 10% of total bid amounts from live auction.
1-24 items in live auction.
Two and one-half hour in-person consultation plus unlimited phone consultation.
Bid cards, clerking sheets, silent auction bid forms, plus
five
auction-day associates provided.
$850.00 appearance fee plus 10% of total bid amounts from live and silent auctions.
All plans include auctioneer in tuxedo and associates in business attire.
We have many answers to your questions about our charity and fund-raiser auctions. Please call for a free phone consultation and a list of references.
Consider the many advantages of Prigge Auctions!
How Can We Earn Your Business?
847/888-3870